Family Lyceum
5875 Adams Ave Parkway
South Ogden, UT 84405
Class day: Tuesday
Grades: 6-11
Classes at the Ogden ILC are held on Tuesdays!
*Please note: This is a sample schedule, subject to change. The final schedule will be released on or before July 15, at which time students will get to select their electives. High School students will also get to choose their core science and leadership classes at that time.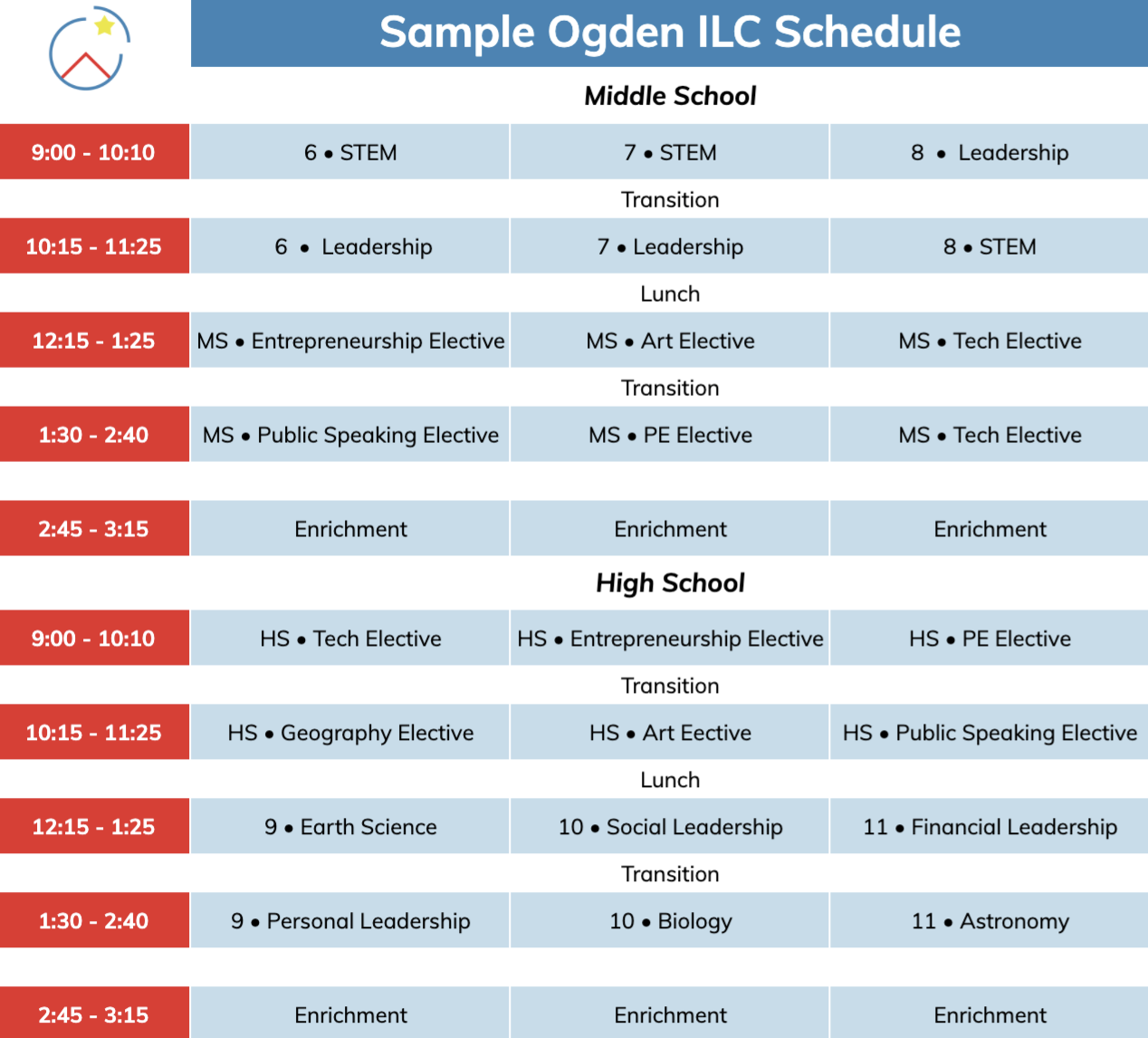 All ILC classes are offered in-person. You can view specific middle school and high school course descriptions for "core" courses on the Williamsburg Learning website.