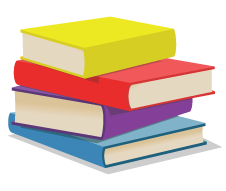 Parents Order, LAU Pays
At Leadership Academy of Utah (LAU), parents are responsible for ordering all books and materials required for classes, but LAU covers the cost!

LAU partners with Amazon to provide a streamlined book-ordering experience for families. With this partnership, parents can purchase most books and required materials from Amazon and have them billed directly to LAU without any upfront, out-of-pocket expenses.
Our Amazon ordering process requires using an incognito window on a non-LAU computer. You will order books using your student's LAU email and an Amazon Business account. This will allow LAU to pay for your student's books upfront.
LAU will only approve required items that are on the SIS student book list.
If any item linked in SIS is out of stock, order the same or similar item from another Amazon seller. LAU will approve the purchase if the item is on the student's book list.
Orders for fall classes will be approved after July 17, and orders for winter classes will be approved after Nov. 15.