December 1, 2023
Dear Leadership Academy of Utah Families,
Our new website is here! Please take a moment to watch this video tour to see all the new changes that have been made to our website.
It is important to note that all previous website links will redirect to our current website, so all previous pages that you may have bookmarked will still take you where you want to go.
Sincerely,
John Tripp
Executive Director, Leadership Academy of Utah
Action Items
Ordering Winter Semester Books: Parents can now order their student's books from Amazon for Winter Semester. We encourage you to order your books early so your student will be prepared to start the new semester after the holiday break. If you have questions about ordering books, please contact us.
Announcements
SUMMIT Leadership Adventures Registration Open: We are excited to announce that registration is officially open for SUMMIT Leadership Adventure. This is exclusively an LAU 5-day high adventure experience for students completing their 9-12 grade year. There will be activities like sailing, climbing, kayaking, and more. LAU will cover all camp costs and students will earn 0.5 of an elective credit for participating. Space is limited. Make sure to register your student under the Winter 2024 semester in SIS today!
Session 1: May 27 - May 31 (May 27 is Memorial Day)
Session 2: June 3 - June 7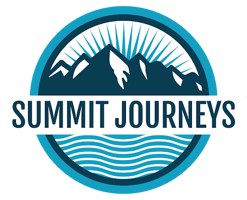 Credit Recovery Class: LAU has a newly available credit recovery program in place for students who have failed a class or are behind on their credits. Edgenuity, a high school credit recovery program, has partnered with LAU to offer these online high school credit recovery courses. Space is limited. If your student is behind on their credits, please reach out to your student's counselor:
Final Assignment Submission Deadline: As we are coming up on the end of the semester, students must submit all of their assignments by the following dates:
Live Classes: All Assignments due by December 19 – 9pm MT
Self-Paced Courses: All Assignments due by December 22 – 5pm MT
After these specific dates and times, assignments will lock, and submissions will not be possible. Please visit with your student(s) and help them make a plan to complete their assignments on time.
Self-Paced Course Reminder: Students who fail self-paced courses will lose the privilege of being able to take this course format in the future. If you have a student in a self-paced course, please ensure that they are on track to meet their submission deadline and pass their class. If your student happens to be struggling, please contact their mentor for help.
Upcoming Events
December 16: Winter Wonderland Activity–6:30-9:30 PM MT
December 21-22: Final Exams
December 25-January 5: Winter Break
Please check our Parent Resource Center to learn more and register for Activities.